DIY vs. Professional Lawn Care
February 1, 2020
Is it Worth It?
Lawn fertilization and weed control plays a major role in creating the picturesque lawn so many homeowners desire. While it may be tempting to go the DIY route and try and save a few bucks, there's more science and knowledge behind lawn treatments and lawn care in general than you might think. If you want the curb appeal you see in the magazines, you'll want to invest in a professional company.
Sure, there are plenty of YouTube videos and google resources out there to help guide you in the DIY process, but it'll require more work than you might expect, and more money too. Not only that, but it may cause you added stress as you'll undoubtedly come across issues you aren't familiar with, and one wrong step could be a costly mistake for your yard.
If you're wondering "how much does lawn care cost" we'll break it down for you…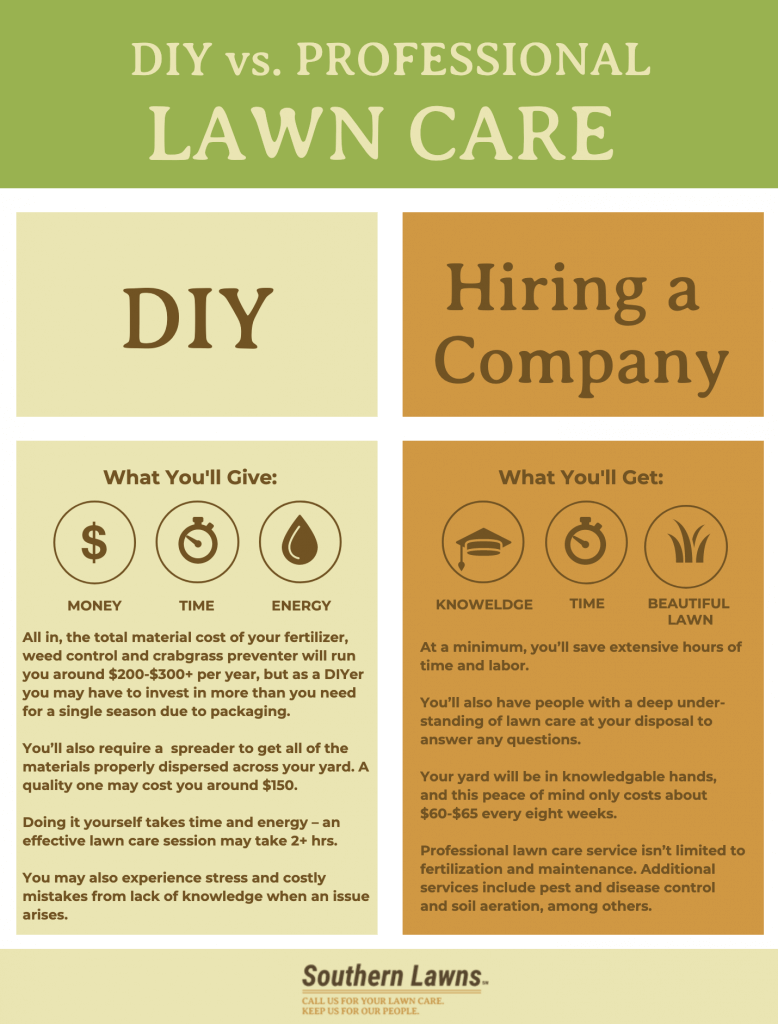 So why not give yourself the peace of mind of knowing your lawn is in the hands of professionals who are well versed in the science behind lawn treatments. Not only will it save you time, energy and frustration. But in the end, it could even save you money too. And we can assure you, your lawn will thank you!