Your Ideal Outdoor Entertaining Space
June 6, 2019
Many people who invest time and money to create a beautiful southern lawn also love to entertain, but surprisingly few take steps to combine the two interests. Whether you've dreamed of creating the perfect outdoor living space or are just beginning to consider the many possibilities, it's easier (and less expensive) than you might think to create an oasis in your own back yard. The secret is combining the four elements: earth, fire, water, and air. And one of those has already been taken care of for you!
Decks and Patios: The beginning of any outdoor seating plan is a solid surface such as a patio or deck. Options range from slate patios and decks constructed from durable composite materials to budget-sparing ideas you may be able to undertake yourself, like wooden decks and patios constructed from river rocks. The next step is furniture that is both comfortable and durable, with enough seats to accommodate the gatherings you have in mind. If your space is limited, remember that familiar and reliable picnic tables and benches never go out of style.
Earth: Incorporating a variety of textures and colors into your landscaping design will give your guests more to look at. Since our region's climate is temperate, our potential outdoor entertaining season lasts longer than others might get. Bear this in mind when you're decorating. For example, evergreens provide consistent color even when other plants are dormant. Permanent features like rock walls and pavers offer more opportunities to add to the view. Tiered garden boxes and raised beds will add dimension to your space.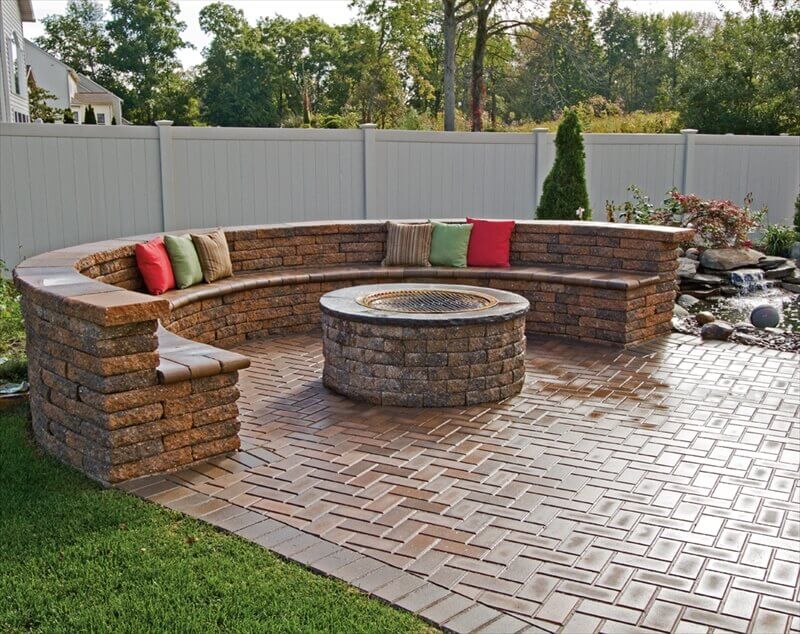 Fire: When our temperatures finally begin to drop, outdoor fireplaces and fire pits make it possible for you to continue to entertain outside. You may decide on a central fixture built into your patio, which would dictate some of your other design choices. Or you might prefer not to limit possible seating arrangements and opt instead for a smaller-scale fire pit or a chiminea that can be moved around. In either case, a fire element creates an ambiance and mood that can't be equaled.
Water: A water feature can create a serene feel that extends through your entire outdoor living area. The range of choices varies widely in size and scope, meaning there's an option that will fit every budget and space. Even a small tabletop fountain can generate enough gentle sound to create a calming atmosphere. Or, at the other end of the spectrum, professionals can install streams that incorporate waterfalls or entire walls of flowing water.
Once you've established a beautiful lawn, it's a pleasure to survey it from a window of your home or while you're working outside. Why limit that experience to your family? Whether your entertaining space is elaborate or practical, your friends and acquaintances will love sharing the view of your landscape. And once that space becomes part of your routine, you'll find yourself having more ideas to improve it. Maybe lighting, perhaps a sound system — why go inside at all?